Dabs are cannabis concentrates produced by extracting THC and other cannabinoids with a solvent such as butane or carbon dioxide, resulting in sticky oils. These marijuana concentrates are also known as wax, shatter, budder, and butane hash oil, depending on their consistency (BHO). Wax is best stored in a glass or plastic container. In this article we will talk about what is dabbing and it's advantages.
Marijuana wax and other dabs are heated on a hot surface, commonly a nail, and then ingested through a dab rig. Smoking dabs has been around for at least a decade, but the introduction of more sophisticated extraction techniques has resulted in a flood of cannabis concentrates, which has increased dabbing's appeal.
While non-intoxicating chemicals like CBD may be extracted, THC is responsible for the powerful effects of marijuana wax and other types of dabs, making them the quickest and most effective method to become really, very stoned. Terpenes, or the aromatic oils that provide cannabis taste, may also be extracted, but preserving these volatile chemicals throughout the extraction process might be challenging.
What are the alleged risks of dabbing?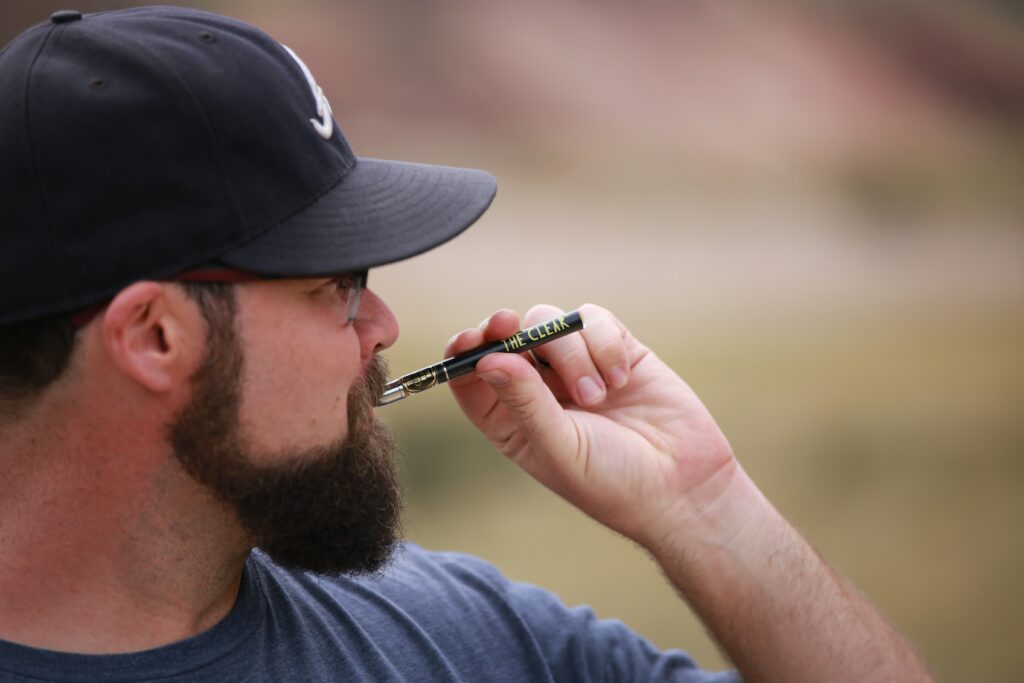 Let's begin with the sad news: dabbing may be hazardous. The extraction may be hazardous. The procedure may be difficult, but due to internet forums and videos, many amateur "scientists" believe they have learned it well enough to attempt it on their own.
In the worst-case situation, a mix of combustible gases and inadequate ventilation may cause an explosion. Even if your home extraction works well, you have no means of knowing the quality or purity of your final product. "Dirty" oil may include chemical pollutants or excessive quantities of residual solvents, which may endanger users' health.
Typically, resolving these manufacturing problems necessitates:
Laboratory testing (to measure the purity and potency of concentrates
High-quality solvents
Closed-loop extraction technology (to prevent accidents)
Extractionists who have been trained
But, from a consumer perspective, is dabbing cannabis extracts risky? It may be, but with the right safeguards, dabbing safely is simple. Many novice dabbers may go for the absolute minimum when purchasing their first setup: a nail attachment and a portable blow torch. Heating a metal or glass nail with a small flamethrower may seem hazardous to the uninformed.
However, the desire for torch-free marijuana dabbing techniques has given birth to items such as electric nails (enails). These tools remove the need for a torch and provide exact temperature control for users dabbing cannabis concentrates such as marijuana wax, shatter, and oil.
Is it possible to overdoes on dabs?
The strength of THC extracts is something that all inexperienced dabbers should think about. Cannabis extracts often contain 60-90 percent THC, implying that it doesn't take much to become high. If you exceed your personal limit, the consequences may be unpleasant and overpowering. While it is unlikely to die from a cannabis overdose, it is always a clever idea to start with a tiny dab of cannabis concentrate to guarantee a pleasant and comfortable experience.
Finally, it's worth noting that the long-term consequences of dabbing cannabis wax and other concentrates are unknown. It is impossible to define any hazards connected with extended usage unless research fully analyzes the long-term effects of dabbed extracts (with individual consideration of residual solvents, pesticides, and cannabinoids).
What are the advantages of dabbing?

Dabbing as a delivery technique has many benefits for patients and adult consumers when done properly with clean, proven drugs, in its quick onset and strong effects. Patients suffering from severe or chronic pain or nausea say that dabbing cannabis concentrates is one of the most efficient methods to obtain quick and effective relief. However, you'd be hard pressed to find a doctor who advises dabbing as the first line of defense.
Cannabis extracts that have been properly processed may also provide customers with a clean, pure product that is gentler on the lungs. Burned plant matter generates resin and scorching smoke when smoked, however extracts remove much of this undesirable material while still providing important cannabinoids and other components such as terpenes.
Another advantage of dabbing marijuana wax and similar cannabis concentrates that is often ignored is the scientific and technical interest it has sparked in recent years. The development of dabbing has corresponded with a surge in extraction and consumption technologies, including cannabis distillates, terpene infusion, high-tech dabbing equipment, oil cartridges, full-spectrum extraction, and so on.
While not everyone will accept dabbing as a form of ingestion, the current surge in interest in cannabis wax and other extracts has pushed the industry's overall creativity to new heights. One of the most unexpected side effects of the dabbing craze is that it has sparked an interest in activism among the younger members of the community.
Extracts, which are most popular among users in their twenties, are subject to the same legal crackdown as other types of cannabis, and more activists are becoming engaged. While dabbing is still in its early stages, concentrates have a lot to offer patients and cannabis users in the future, and dabs are only one choice among many.
Dabbing vs Vaping
Vaping and dabbing are two popular cannabis delivery options, but which one is healthier, safer, and more efficient? To begin with, vaping is a delivery technique that heats concentrate to a point where cannabinoid vapors form.
The user then inhales those vapors during a session. Vaped cannabis extracts (dabs) do not combust like smoked flower or plant matter. This means no smoke or plant material enters the lungs during a vaping session. Compared to smoking, vaporizing cannabis offers multiple benefits:
Nearly all of the 60-90 percent THC found in extracts such as marijuana wax and shatter will be absorbed into the body's system and metabolized almost instantly because you're not inhaling toxic plant materials. Some users feel the effects of vaporizing more quickly than they do when smoking, but there is no evidence to prove that inhaling cannabis during a session produces a more potent effect.
You can control the strength of your dosage. With dabbing, you can experience better highs or milder highs with specific cannabis concentrates or cannabis strains sourced from different dispensaries. Dabbing with extracts helps patients tailor doses to meet their needs by providing them with an opportunity to choose how strong they want their medication to be.
Happy dabbing!