The attention to detail and elaborate design that can be seen on an intriguing hand pipe may be rather encouraging when you come across one. While it is often the case that the pipe with which you begin smoking is not the most suitable, it is ultimately necessary to choose another pipe that is more appropriate for you and your smoking style. But what is it about weed pipes that makes it unique?
Making a pipe from molten glass is difficult due to the difficulty in blowing the glass into shapes and bending it into a practical form, not to mention the variety of colors that must be used. A single error during the curing process has the potential to derail the whole operation.
We understand how much time and effort it takes to handcraft a pipe, and we understand that everyone has their own preferences when it comes to smoking accessories. An excellent glass pipe will last you a lifetime if you take good care of it and treat it as you would your own. Everyone want an item that is both functional and representative of themselves.
We spent a significant amount of time researching all of the cannabis pipes we have in order to find the finest pipe. We don't include here E-pipes or vaporizers. After much deliberation, we compiled a list of the greatest weed pipes available, as well as the reasons why people appreciate them. Consider the finest pipes for smoking cannabis in our hand pipe collection and choose which kind of piece is perfect for you based on your preferences.
The Hippie Pipe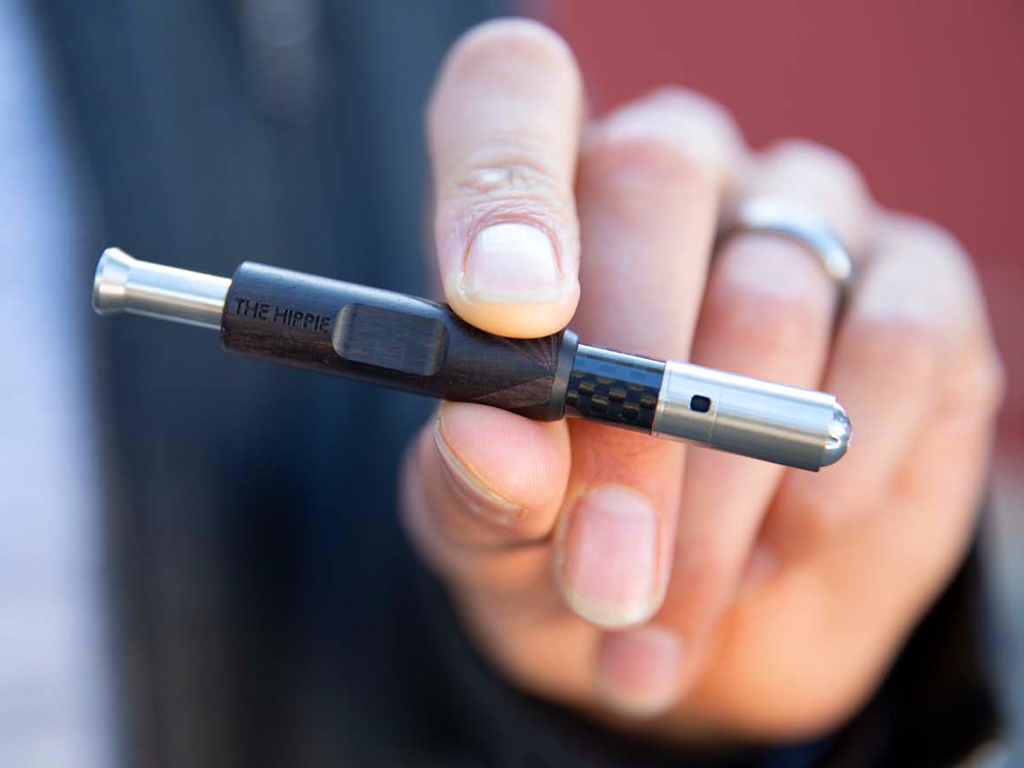 The Hippie Pipe is not only pleasing to the eye, but it is highly efficient and compact. Everything you would expect from an analogue vaporizer and more. Use it to vape your herb or resin, the Pipe is the strongest contender for becoming your next favourite non-electronic vape pen.
If you have a pipe that contains the correct components to smoke your cannabis and you have followed the step by step guide to pack your perfect bowl. You can relax and enjoy your green hit with your friends. The revolutionary new design is not only pleasing to the eye but highly efficient and compact. If you are looking for something unique this is the vaporizer you need.
Visit hippievaporizer.com and choose between:
– Hippie pipe/ Brown Rosewood- Analog vape pen
– The Hippie pipe/ Ebony Blackwood – Analog vape pen
Eyce Silicone Spoon
Instead of being constructed of glass, the Eyce Silicone Spoon is composed of silicone. Silicone pipes, like glass pipes, are works of art in their own right, but they have a somewhat distinct feel and appearance. These are some of the most popular color combinations and gradients on our website.
Silicone spoons are also ideal for smokers who are clumsy or who are prone to mishaps. They're also long-lasting, which is something that isn't typically taken into consideration when purchasing furniture.
The 7 Pipe Twisty Mini Glass Blunt
Located in the centre of this hand pipe is a corkscrew design that serves a unique function. It is a cross between a chillum and a glass bowl, and it has seven pipes twisting around the edge of it. The corkscrew makes it simple to cram the cannabis into the blunt and keep the end ablaze by twisting it out even more for another blow. With the Twisty, you can store a substantial quantity of cannabis, and it can also be used to fill the bowl of an electronic bong.
Helix Classic
It is based on existing spoon pipes; however the Helix is a high-tech variation on that design. A little larger than your hand, the Helix fits nicely in your palm and is easily accessible. Because of three slanted vortex holes in the pipe, the Helix was designed so that smoke would swirl with the pipe as air passed through it.
The enjoyment of this composition may be enhanced by playing with the swirling smoke to calm down the impact. It takes some skill to get the right swirling smoke pattern out of the Helix, and practicing with it is surely a big part of what makes this pipe so popular among smokers.
Genius Pipe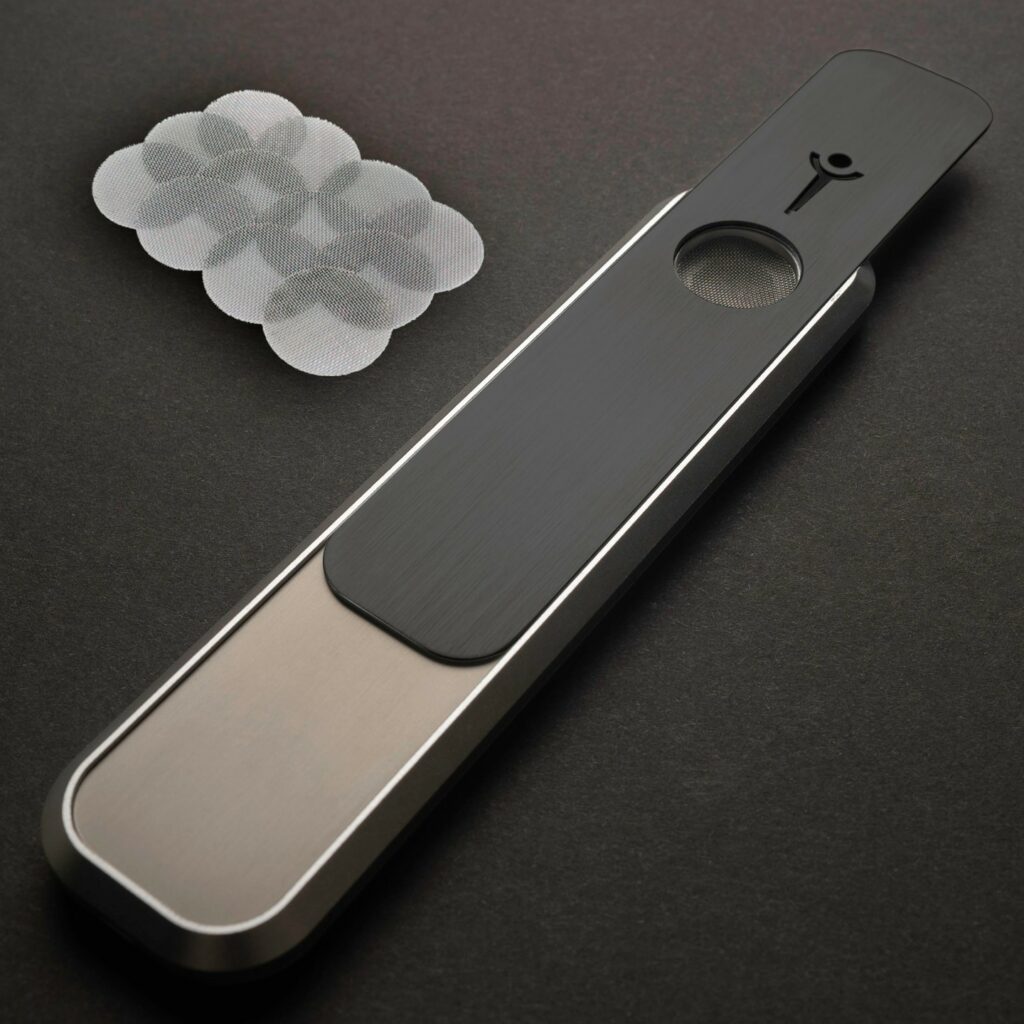 Known as the Genius Pipe, it is a thin, industrial pipe that is ideal for smoking discreetly. It is possible to load the bowl and then cover it with the case using the Genius. The cover plate covers the marijuana and prevents it from leaking out onto the surrounding area. For those seeking a discreet cannabis pipe, the Genius is a good choice since it is flat, robust, and easy to hide.
Gandalf Pipe
Throughout The Hobbit trilogy, Gandalf served as a wise and graceful tutor. For those of you who grew up reading or watching The Lord of the Rings, you are probably familiar with Gandalf, who was a mysterious and venerable instructor during the terrible days of the hobbits and elves, and he enjoyed his pipe-weed.
The Gandalf pipe has a tall stem and is painted a misty blue tint to resemble the character. It has the appearance of a peace pipe or a mystical artefact. Gandalf pipes are known for their lengthy pulls and the ability to retain large amounts of smoke in their long mouthpiece.
GRAV 6in Sherlock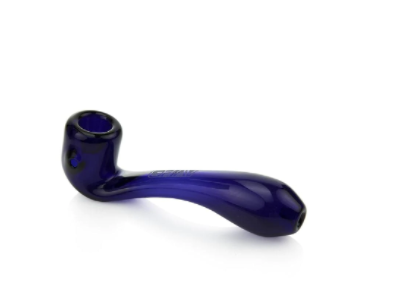 Do you like solving mysteries at 221B Baker Street and apprehending British scoundrels while puffing away on a huge bowl of cigarette smoke? It wouldn't hurt to know the answers to all of life's questions, and you never know what you could learn when sitting carefully with a glass Sherlock Pipe in your hand. In addition to a typical wooden pipe design, the curving Sherlock pipe also boasts a deep bowl.
GRAV 4in Spoon
Without a question, the GRAV Spoon pipe is the most popular weed pipe on the market. This classic spoon pipe is reasonably priced, durable, and available in a wide variety of colors and patterns to suit any taste.
The inverted cone mouthpiece, which keeps ash out of your mouth, and the large bowl size add to the overall quality of the build. In certain circles, the Spoon is referred to as a bowl pipe, owing to the huge circular bowl on one end that is used to contain cannabis while in use.
The bowl has a flat bottom, which allows it to rest comfortably on a table. It also has a classic left-side carb hole, which allows it to empty the pipe rapidly.
There you have it. I hope this list was helpful to introduce you some of the best pipes on the market. Enjoy!