A Vape pen is a tube-like battery-powered device consisting of a cartridge with a heating element producing vapor from different substances. These substances are liquids that contain nicotinoids; this allows the user to inhale the aerosol vapor. Vaporization is a healthy alternative to smoking because it is done at low temperatures. Vaporization also increases the amount of cannabis consumed while decreasing the number of respiratory diseases in people who smoke regularly; this is so because the temperature is cool enough.
Vapes are used to remove harmful substances and release active compounds by heating dry wax concentrate at low temperatures. It gives a cleaner taste, better flavor, and fast action, and it's more potent than smoking among other benefits.
There are three main ways of vaporizing wax with their advantages and disadvantages; they include:
1. Tabletop Vape or Desktop vaporizer: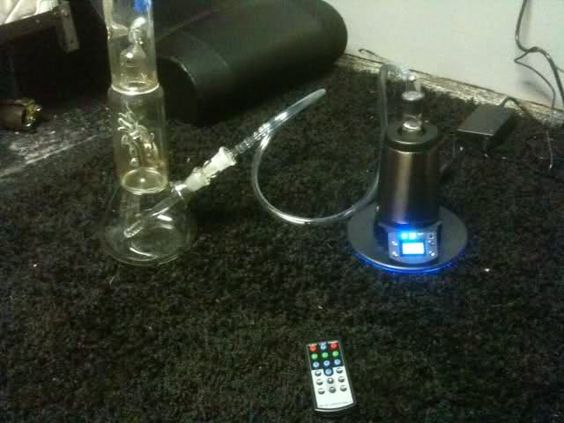 They require a solid surface to sit upon. It comes in variety but with similar features: a temperature dial, a mouthpiece, a heating chamber, and a heating chamber. Some tabletop Vapes use a bag or a long tube to collect the vapor.
Advantages:
a) It is flexible, you can use any concentrate of your choice
b) Reusability, which reduces waste production
c) Aids temperature control.
Disadvantages:
a) It is not portable
b) It is pricey
2. Portable Vapes:
They are similar to tabletop Vape but more portable and smaller in size with variable temperature. It consumes many types of concentrate, which includes flower, badder, budder, and shatter.
Advantages:
a) It is more portable and easier to use
b) It is flexible; hence any type of flower can be used on it.
c) It reduces waste production by its reusability.
Disadvantages:
a) It is pricey
b) Portable Vapes does not allow the same degree of heating precision as tabletop Vape,
c) It also permits easy use of cannabis vapor to produce a less potent smell.
3. Vape Pen:
Vape pens, as described above, are designed to vaporize cannabis distillate and oil. The vaping design looks like that of a pen. There are reusable and non-reusable vape pens.
Advantages:
a) It is easy to use and operate
b) It is portable
c) It is cost-friendly
Disadvantages:
a) It is very expensive if you are someone that vapes regularly
b) It is not reusable
c) It is not flexible
d) It cannot be used in other cartridges except distillate or oil cartridges
Vapor pens are different from each other but have similarities listed below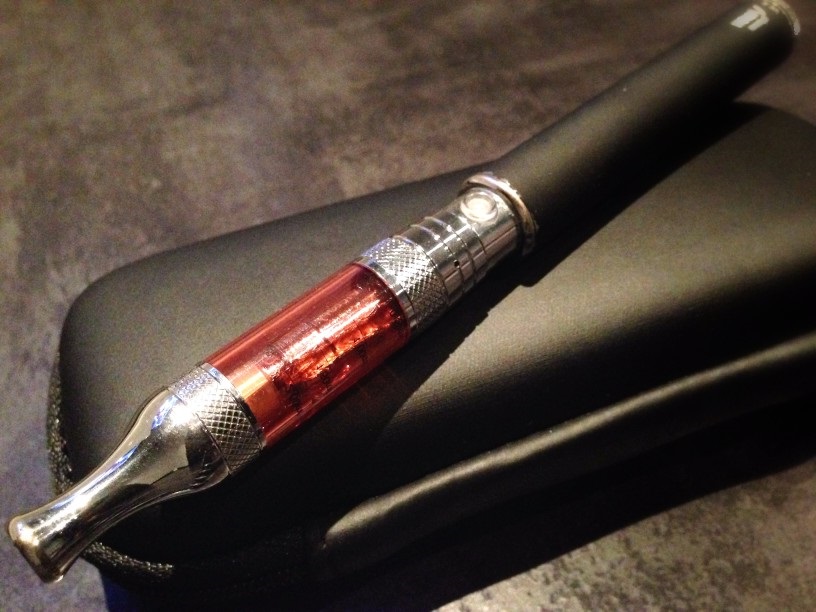 Battery: This acts as a source of power for the vape pen, and it's the longest part of the pen. It comes in different styles with distinguishing features; a rectangle-shaped pen and a cylindrical shaped pen, battery with long life, and a limited life span, those with buttons and those without buttons. 510 thread is a common weed battery, and it's fit for both adult and children usage.
TANK: This is a place where the vape juice is heated to the point of vaporization.
INDICATOR: It is a light that shows whenever the pen is powered, and the color changes according to the battery status.
MOUTHPIECE: This is the part of the pen where the vapor comes out from.
Advantages of vape pens
One advantage vape pen has over other vape devices like box mods is that it's straightforward and simple to use. It also eliminates guesswork and is friendly in terms of usage, while box mods need a level of wattage, resistance level, and other settings to function.
To use a vaporizing pen, you have to load a small amount of wax into it and press a button on the pen to heat the wax and inhale the vapor coming out of it through the mouthpiece. Special care should be taken to load the chamber of a wax pen because an overload can cause leakage, bad connection, or a malfunction.
A dab tool is used to load wax pens. The dab tool takes a small amount of dab of the wax concentrate and puts it carefully in the chamber; finally, screw the mouthpiece to the pen to achieve a tight connection.
What is a DAB tool/Pen?
It is a modern way to consume THC that doesn't involve combustion, they are specially designed to handle THC concentrate rather than e-liquids, and a dab pen is the same as a wax pen. A DAB pen requires you to load the concentrates directly on the heating chamber yourself. A DAB can be defined as a concentrated form of marijuana containing a high THC level; they are not harsh oil but are brittle and look like hardened oil.
There are detailed ways to use a vape pen for wax, and the steps are as follows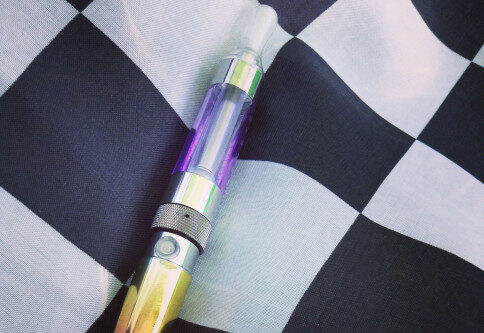 CHARGING THE BATTERY: Most vape pens have a USB charger that has a red light showing when it's charging and a green light showing it readiness to be used.
ASSEMBLING THE UNITS: When the battery is fully charged, screwing of the battery is done to the heating chamber until it is tightly fastened. Some vape pens will require you to continuously tap the button 5 times for the unit to be active.
LOADING THE CHAMBER: The heating chamber has a chamber where the concentrate is housed with heating coils at the bottom, wax concentrate is placed on the heating elements. Do not over-fill the chamber so to prevent clogging. The major reason a dab tool is used is that the wax is sticky, and it handles the coils gently because the coils are very delicate. Vape pens that have smaller atomizers and are shallow are easier to load because the coil is closer to the top, while vape pens with a deeper capacity of the atomizer can be tricky to load small amounts of wax into it.
PREPARING TO VAPE: Immediately the units are loaded, the mouthpiece sectioned is screwed unto the side of the heating chamber opposite the battery; after assembling it, it's now ready for use.
INHALATION: Press the button on the battery and start inhalation.
Release the button for some seconds before you are through inhalation to clear any vapor remaining in the chamber. You should taste and see the vapor when exhaling to see if the unit is working correctly. To achieve the desired effect for your symptoms, hold the button down each time you want to inhale.
Vape wax cartridges to attach on your vape pen
It is a container filled with cannabis oil designed to be used with an e-cigarette. During the distillation process, all the flavors of cannabis oil will be removed, and terpenes are added to reintroduce the flavor, glycol, polyethylene glycol (PEG), propylene glycol (PG), vegetable glycerin (VE) to make the vapor thick.
Terpenes that are gotten naturally when put into the cartridge taste and smell like candies and fruits. The reason for the reintroduction of terpenes after extraction is because it allows the manufacturers to produce a lot of terpenes that will suit a variety of needs. These terpenes can also change the color and thickness of the substance in the cartridge. The international journal of environmental research and public health carried out research in 2010 and concluded that inhaling propylene glycol (PG) can cause asthma and other allergies s so it is best to avoid such vaping agents.
In conclusion, Vape's popularity has increased over the years; manufacturers are trying their best to satisfy the demand for new portable Vape products. Some consumers want more powerful and stealthy Vapes while others want the opposite; because of the increase in demand that has left people with multiple options, consumers who do not have adequate knowledge of cannabis feel confused. As the cannabis industry is changing and becoming unpredicted, it won't be a bad idea to invest in a device that can be used for both cartridge and raw concentrates.